Hidden in plain sight: Pro-Kremlin Pan-African influencers and the threat to Africa's stability and democracy
by Orso Gardin, Project Manager, Terrorism & Conflict Research Group, RUSI Europe
25 October 2023
The wave of coups that have plagued Africa, starting with Mali and Sudan, to continue with Chad, Guinea, Burkina Faso, Niger and Gabon, is a warning sign against the shortcomings of democracy in Africa and how these are being exploited to re-shape the African geopolitical landscape by domestic and foreign actors operating in sync. As recently witnessed, several Western and Central African countries are either willingly or forcibly re-assessing their alliances, prioritising non-Western partnerships to fill in the infrastructure and development gap. To what cost, though?
The coups affecting Western and Central Africa are showing similar patterns with risks of  spill-over, as shown to us by the latest coups. Junta leaders or junta-backed politicians, who project an image of strength and resolve in times of uncertainty, and pro-Kremlin pan-African influencers, who leverage their public dimension to legitimise the former and calling for a "self-sufficient pan-African community free from Western oligarchy and neocolonialism", preferring, as put it by French Benianise Kemi Seba, a "two-headed military-civilian power of political persuasion". Another example includes the Swiss-Cameroonian Nathalie Yamb, who recently visited Russia-occupied territories in Ukraine as an election observer and who is known as "The Lady of Sochi" for her anti-French and pro-Russia stance at the 2019 Russia-Africa Summit. Spotted together at the latest Russia-Africa summit in Saint Petersburg, Nathalie and Kemi's social media fan base reaches over 400K on Twitter, more than 500K on YouTube and approximately 260K on TikTok, highlighting their public dimension and reach. 
Another emerging pattern is the increasing use of anti-French rhetoric originating at the intersection of pan-Africanism and Russia's foreign policy, tapping into historical grievances. It is no coincidence that coups are taking place in former French colonies and that the newly installed elites have managed to secure protection services from Wagner paramilitaries in exchange for deals on mining licenses. This is happening in parallel with the rise in public support for Russia in coup-affected countries as the Kremlin's footprint on the region expands from a military and media perspective.
Along the lines of UN Secretary-General António Guterres' statement, warning about the coups in Mali and Sudan being the tip of the iceberg, Kemi Seba's recent Twitter posts claim that any France and Western-allied government in Africa and within ECOWAS is "on an ejection seat", threatening a coup. In the context of the latest developments in Niger, including France's announcement of recalling French Ambassador Sylvain Itté and withdrawing the French military by the end of the year, Kemi Seba appeared on social media rallying people to gather at Niamey airport to protest against Françafrique and ECOWAS just days before the Grand Meeting Panafrican. The former, scheduled to take place on September 28 in front of the French military base in Niger, and featuring Kemi as one of the main speakers, was soaked in symbolism, displaying "grievance-driven and disinformation-aided" antagonism toward France and, by extension, the West and Western-allied African countries.
France and ECOWAS are not the sole targets of disinformation and threats, including those accusing France of cooperating with its terrorist proxies and to destabilise the region from abroad, and ECOWAS of serving France and the West as their 'chiens bien dressés' ('well-trained dogs'), threatening to overthrow any African country cooperating with France and Western powers – casting much doubt on the future stability of the Sahel and Central Africa and, potentially, of Europe too.
In Africa, the risk of a spill-over effect is a direct threat to the prosperity of communities, to the fight against terrorism and trafficking, and to conflict prevention. This is especially worrying when looking at the tri-border region stretching across Mali, Burkina Faso and Niger, known as Liptako-Gourma, which has been affected by the intertwining of terrorism, illicit trafficking, unregulated trade in natural resources, migrations and climate change. The region's challenges have been further exacerbated by France's August 2022 military withdrawal from Mali and the new government's decision to hire Wagner for protection services, as well as the UN's April 2023 decision to dissolve the mission in Mali (MINUSMA) and the recent formation of a tripartite alliance amongst Mali, Burkina Faso and Niger junta leaders, posing a direct challenge to the G5 Sahel framework in the fight against terrorism, as recently pointed in this study. 
What is the risk of spill-over effect in other African countries and of witnessing a shift from anti-French to anti-Western sentiment? How could these be exploited by violent extremist groups? Could anti-French-government sentiment surface in Europe in the context of coordinated influence campaigns? What could this imply for EU security? What role will international conflicts play in alimenting anti-government sentiment and how will it be leveraged by pan-African Influencers to further their agenda?
Bearing this in mind, the EU needs to keep an eye on anti-French and anti-Western discourse in Africa and at developments on the ground, seeking effective ways to regain the trust of Western and Central African audiences while reviving democracy. 
The views expressed in this Commentary are the author's, and do not represent those of RUSI Europe or any other institution.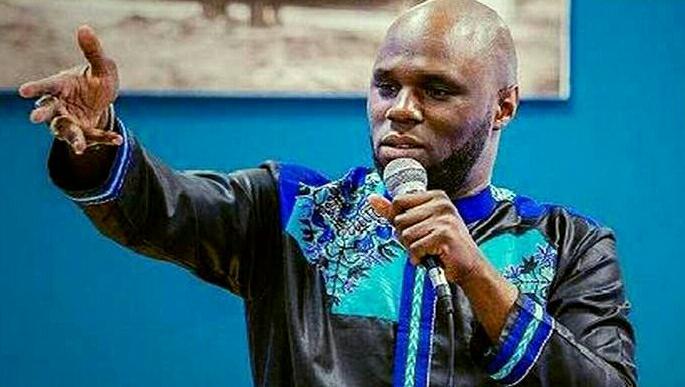 More about the author:
Orso Gardin, Project Manager, Terrorism & Conflict Research Group, RUSI Europe